Local Search Engine Optimization | Google Places - Maps SEO
Local search engine optimization is a part of SEO strategy that aims to divert local traffic to your website. It is a current trend among Internet users to make their search for businesses, products or services location specific. As an Internet marketing tool, local search optimization is widely in use to attract local customers. This type of search optimization makes the search more specific, thereby, increasing the traffic to your website.
Hot Topic - Local Reputation Marketing > develop, manage and market a 5-Star Reputation to get more customers...
Your company's online reputation has a direct impact on sales conversions for all your marketing efforts and ROI on your advertising budget. Receive a FREE Local Reputation Ranking Report and find out what's being said about your company.
It also helps your website to achieve a higher PageRank in local and language specific search engines. The ultimate result is an upsurge in the number of interested buyers of your services enabling you to earn profits on your investments. We, at Web Ranking SEO, believe in our local search optimization strategies to drive high quality visitors to your websites, thereby, assuring you an optimum GEO targeted audience.
A well laid out local search optimization campaign generates appropriate results and helps visitors to actually locate your business. Chances of establishing direct contact is higher resulting in successful lead conversions. Increasing the visibility of your website on the Web is essential for the success of local search optimization. These can be done in several ways, which include:
Mobile search
Google Places optimization & Google Maps SEO marketing
Submitting press releases in local directories
Community search
Submission of company listings in top web directories
Conducting local city search
Submission of your site to local search engines
Setting the geographic preference in Google's Webmaster Tools
Including contact information within a tag to be displayed on an important page on your website
While these are some of the recent trends, a professional approach is always necessary to generate results. As your local search optimization service provider, Web Ranking SEO believes in providing the best of services for the benefit of your business. Our dedicated team of SEO professionals will devise a campaign keeping your best interests in mind. This involves:
Conducting Research on the Current Performance of Your Website:
The first step in our local SEO campaign is to carry out an in depth analysis of the performance of your website. This will help us to plan the later stages of the campaign. Here, we study the inbound links and search engine rankings of your website along with the type of traffic the website is enjoying. The current local presence of the website is also evaluated. A preliminary report is prepared on the gathered data which is considered as a guide to gauge the success of the campaign. In this phase, you will also see us carrying out a research for keywords that are relevant to your business.
Planning the Strategy:
The next phase will see professionals at Web Ranking SEO actually laying out the campaign. Here, you can choose to get your campaign customized or settle for a basic SEO campaign. If you have already opted for our SEO services, then you can easily enrich it with local PPC (Pay Per Click) or link building strategies.
Submit Your Website to Local and Nationwide Directories to Build More Links:
One positive way to increase your website's rankling is to earn as many number of quality inbound deep links as possible. This can easily be done by submitting your website to local directories and search engines as well as nationwide directories. Web Ranking SEO takes care of this by manually submitting the website to over 200 directories. We also make submissions in the top 20 local search engines and directories which include Google Local, Local.com, Yahoo!, Yelp, Kazoo, etc.
Opt for a GEO Targeted PPC Campaign by Web Ranking SEO:
Choosing a GEO targeted PPC campaign can be far more profitable to attract substantial amount of local traffic. Doing this will help you to separate the paid traffic on the basis of location. We keep this factor in mind while designing our PPC ads in such a way that it not only appears eye catching but also include the right keywords to capture the attention of the reader.
Get Your Website Optimized:
At times, little tweaks in the website can get you effective results. We offer website optimization as a part of our local SEO campaign. This consists of adding content, updating old content with new findings made after keyword research, and including local terms to trap the attention of GEO targeted visitors. We may also suggest revisions in headers and footers, meta tags and changes in the internal linking system. However, these are temporary in nature and are done from time to time as per the website's performance.
Keep a Track Through Monthly Reports:
If you choose our services, you will be able to measure the results of your site's progress and the success of your campaign through monthly reports. These reports will highlight the changes noted in the number of inbound links, search engine rankings and the quality of traffic your site is gaining. Any positive or negative results indicated in the report in relation to the campaign, will be handled quickly and a change in planning will follow. Reviewing analytics and a study of the search engine performances will guide us in making our campaign better so that you can earn high profits from your website. Thus, it proves the importance of local search optimization in gaining GEO targeted traffic to your website and guaranteeing good local online presence.
You can contact us to know more about our local search optimization services or request for a website analysis and free proposal.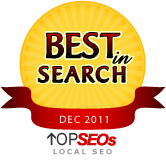 Services
Seeking professional search engine marketing experts and SEO market leaders to partner with - contact us.